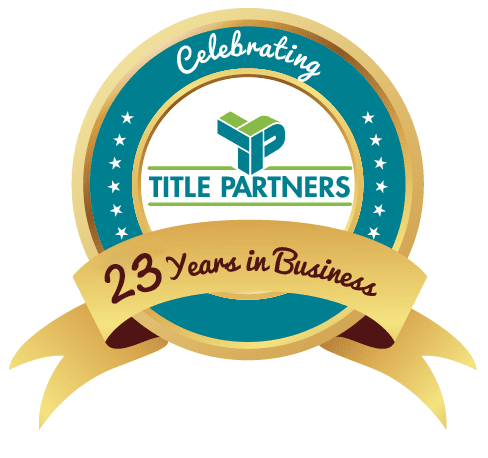 Since its inception, Title Partners of Florida has been a premier leader in the Florida title insurance industry. We have operations in one of the fastest growing and most active real estate markets with in-depth knowledge of the communities we serve. Providing our customers with an unparalleled combination of professional expertise, first-rate customer service, and strong financial security is the foundation of our business.
WHY TITLE PARTNERS OF FLORIDA?
At your closing, our goal is to make our buyers, sellers, and their families feel comfortable during the entire transaction process. Our extensive knowledge and ability to answer questions set us apart from the rest. Don't leave your next vital closing to chance! Guarantee success with Title Partners of Florida at your side.
What is Title Insurance?
Title insurance is used by home buyers and lenders for protection against back taxes, undisclosed liens, legal judgments, forgeries, fraud and a host of other potential legal/ financial problems that can arise when purchasing or refinancing property.
Expertise in Complex Title Issues
Because we are an attorney operated title company, we have a unique ability to clear difficult and complex title defects. Our attorneys have a combined 50 years of experience.
Convenience
We go to you… mobile closings 7 days a week statewide! Access to "real" title personnel available any time. 20 minute call back guarantee.
Flexibility
We are supported by three national title insurance underwriters. When one underwriter cannot insure title, one of the other two may be able to. We have the backing of Westcor, TRG, and WFG insurance companies, which few title companies can match.
Let's Work Together
At each step of the closing process, skilled experts will assist you, assuring exceptional service from beginning to end of your closing. Title Partners of Florida guarantees you and your customers will receive the highest level of service every day.